Welcome to Greifswald
Plenty of space ashore, short transit to the race area, dedicated volunteers of three local clubs and weather that is "usually like that". Greifswald will deliver a great regatta weekend for the International German Laser Masters Championship. For this event we are expecting around 100 sailors aged 35 to 80+ from all over Germany and Europe as this will also be part of the 2020 Euro Master Circuit.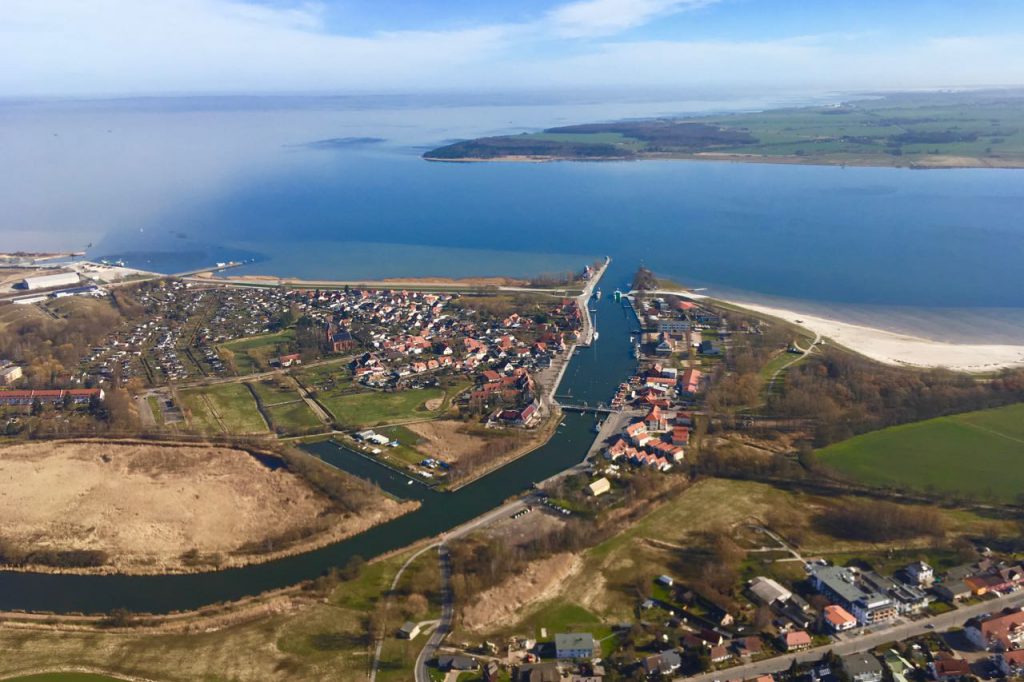 Venue
Greifswald is in the North East of Germany on the shore lines of the Baltic Sea. From Hamburg or Berlin it's around 3h drive on the Autobahn. Coming from Scandinavia it's around 1h drive from the ferry ports of Rostock or Sassnitz. From Szczecin, Poland it's around 2h drive.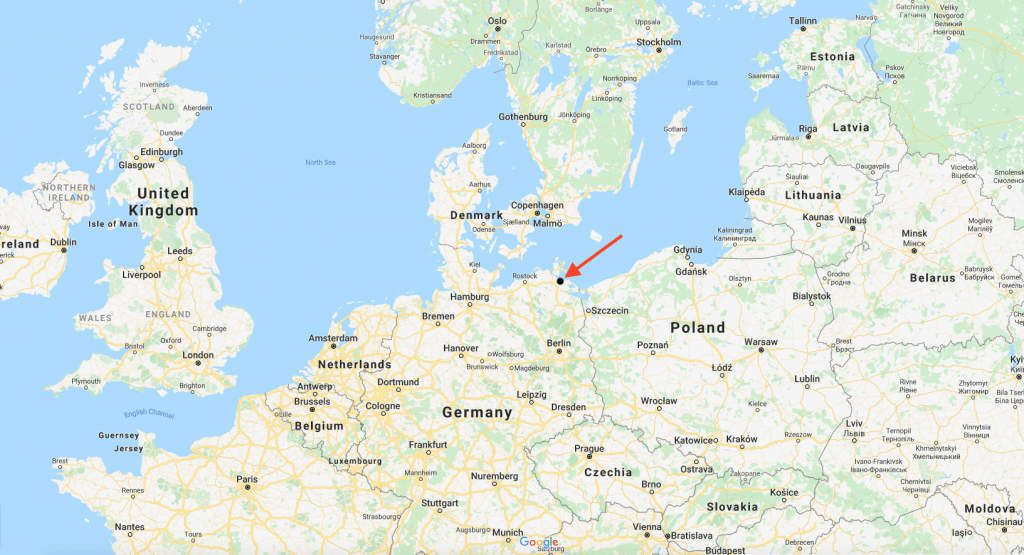 Shore facilities
There are three local sailing clubs at the mouth of the river Ryck. As for all our events the members of Greifswalder Yachtclub, Akademischer Seglerverein zu Greifswald and Yachtclub Wieck will work closely together to make this a great regatta weekend for you.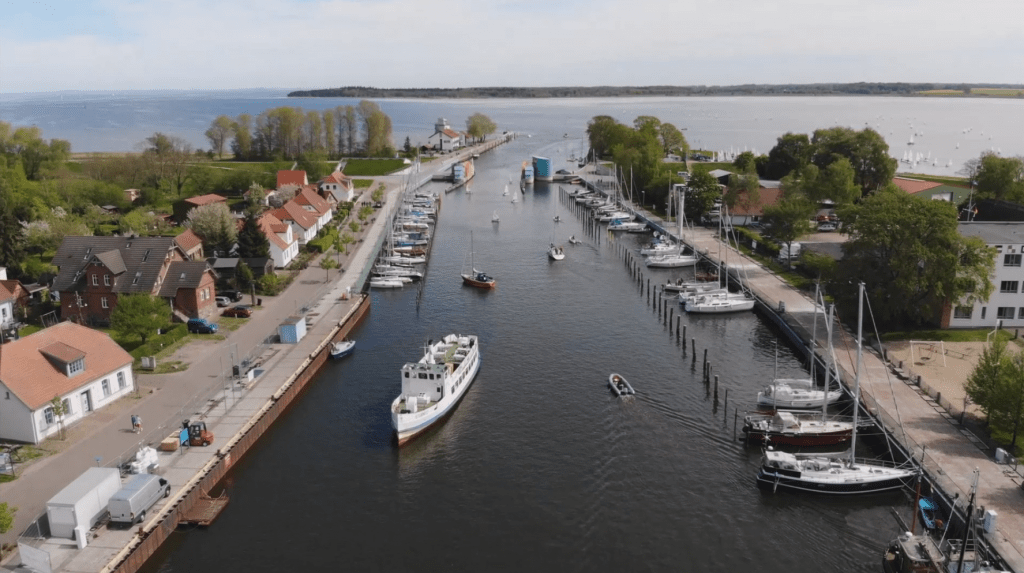 A short walk from the club houses, behind the dyke, the boats can be rigged and launched right next to the beach. RIBs can be launched with the club's crane or via a nearby slip way free of charge.
The Race Area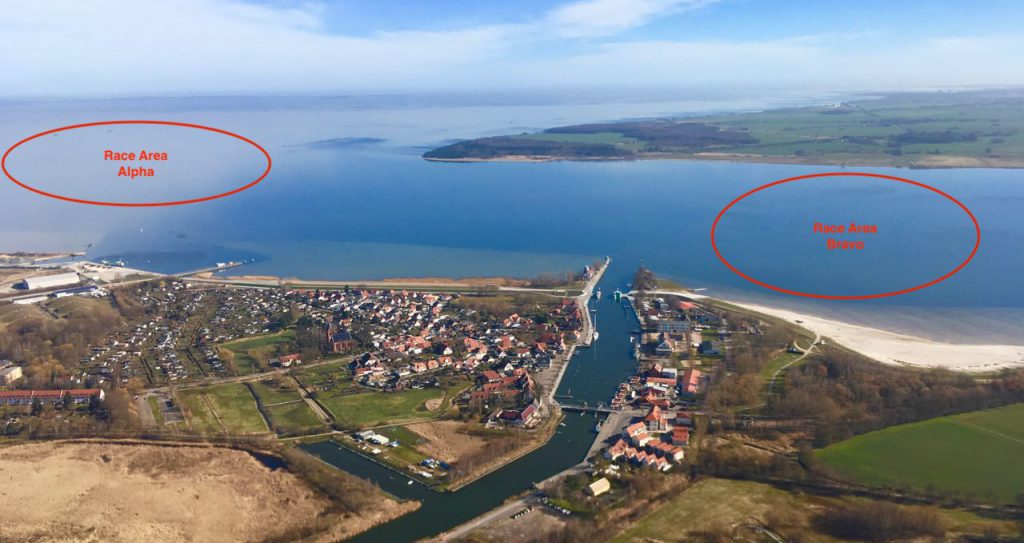 In Greifswald we have two race areas. Race Area Alpha to the north is around 2-3 nautical miles from the launching area and can be quite choppy (some people compare it to the Ijsselmeer). Race Area Bravo, just in front of the beach, is very protected inside the bay and can be used in rough conditions.
Other than at the river mouth there is no significant current in our bay. Be careful with your mast top in case of a capsize as the moddy sea floor is not far away. While sailing keep at least 200m distance to the shore line as it is a very shallow natural protection area.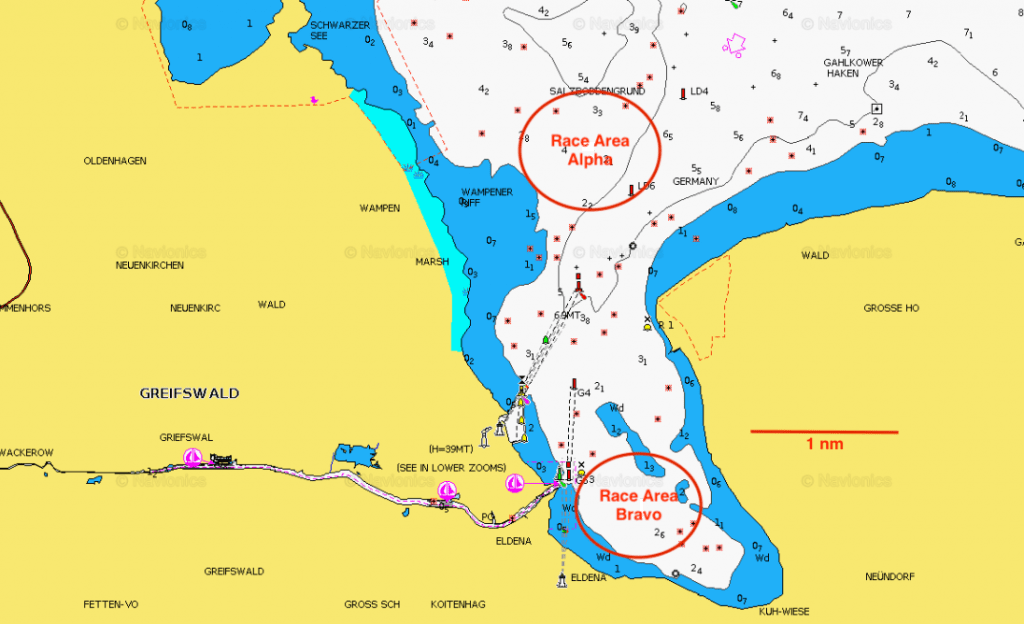 The Weather
Wind and weather are usually quite stable in September with prevailing westerly winds of 3 to 4 Beauforts.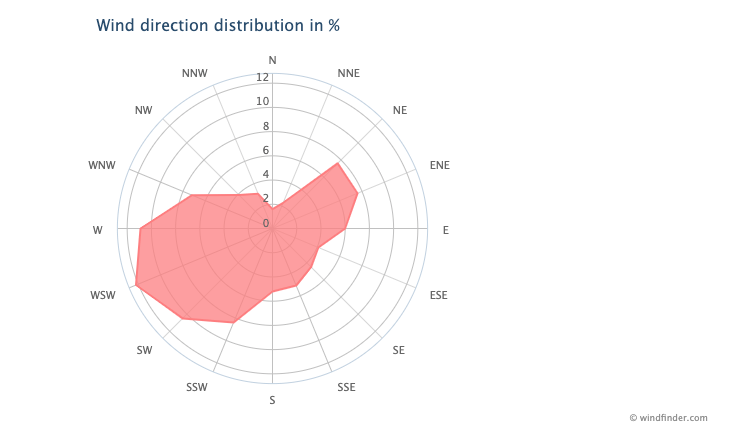 Accommodation
Campers are welcome to stay on the premises of the three organizing clubs for a daily fee of 10€. Toilets and showers can be used in the club houses and electricity can be provided.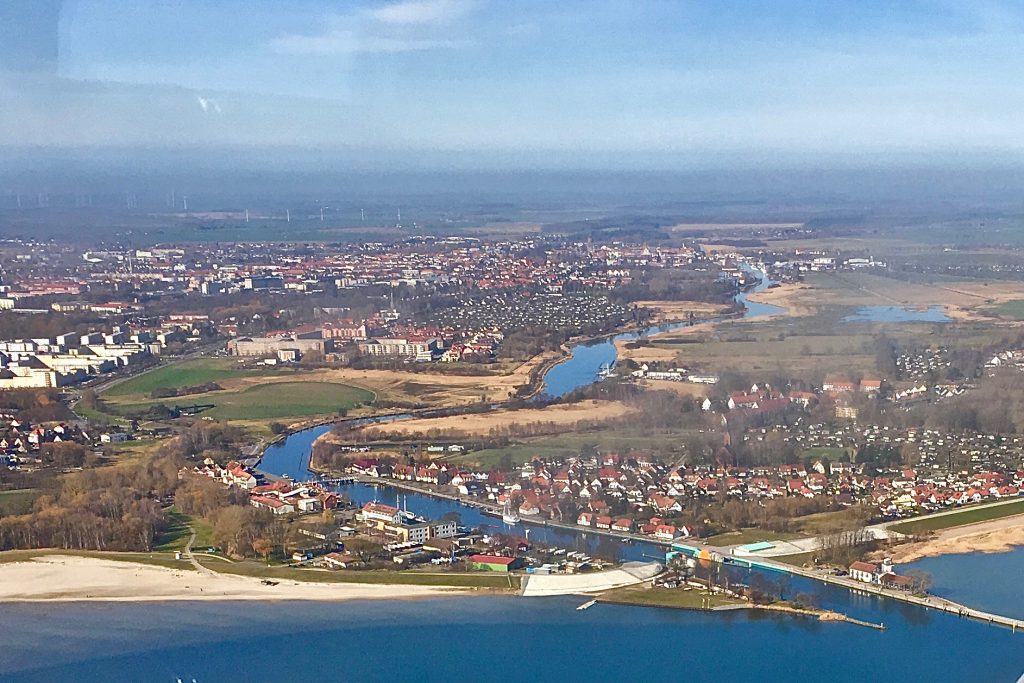 Other nearby accommodation include: